US English < > Neutral US Spanish
Let me help you connect with new markets by speaking the language of your potential clients.
Quality translated materials that are culturally appropriate are a sign that you respect those new clients.
Hello increased sales!
CONTACT ME
US English < > Neutral US Spanish
Let me help you connect with new markets by speaking the language of your potential clients.
Quality translated materials that are culturally appropriate are a sign that you respect those new clients.
Hello increased sales!
CONTACT ME
Access new markets with quality translations!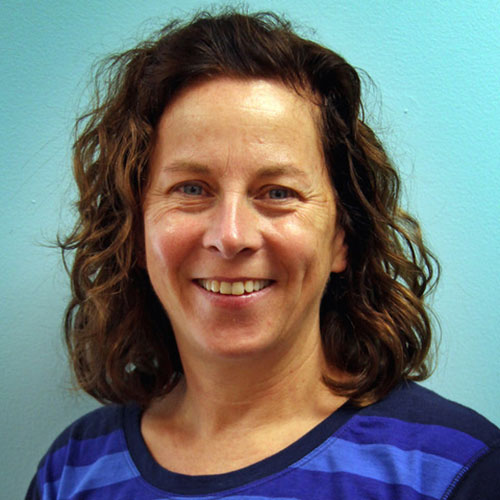 Increased sales. That's what quality translations will get you. Speak to the US Hispanic market – traditionally a very brand-loyal market – in their language. Promote your Spanish language products in the US with panache and style!
About:
23 years of experience
, a Ph.D. in Hispanic Linguistics, ATA certification Spanish > English.
That translates into the highest quality work, reflecting positively on your company.
My translations take into account what is culturally appropriate, or not.
Transcreation services are also offered, tailoring your marketing campaigns to culturally and linguistically sound slogans.




Health and Human Services



Ph.D., Hispanic Linguistics, May 1995 – specializing in Spanish dialect variation, bilingualism, intercultural learning
Professor of Spanish, The College of Saint Rose, 1992-present – Lead faculty member for Translation Certificate Spanish < > English; taught SPA 425 Translation, SPA 302 Spanish for Heritage Speakers, SPA 304 Business Spanish, SPA 309 Hispanic Culture in the United States, SPA 368 Culture and Civilization of Spain, SPA 375 Phonetics and Phonology, SPA 430 Dialects of Spanish, SPA 455 Sociolinguistics and Psycholinguistics
AulaSIC: Traducción gastronómica y culinaria, June-July 2018. Successful completion of online course in Food & Wine
Community Interpreter Training, January-April 2018 – Cultural Interpretation Services for our Communities (CISOC), Canada
Sonoma State University Wine Business Institute, Fall 2015, Foundation: Introduction to Wine Business
Academic travel with intermediate to advanced-level speakers of Spanish to: Spain, Mexico, Argentina, Chile, Panama and Cuba.
Academic travel for research to: Miami, Dominican Republic and Puerto Rico.
** Extensive professional and academic experience working with dialect variation in Spanish and cultural content in language **
Hardware and Software
Proficient on Mac and PC
Experience with CAT tools, CafeTrans Espresso
Experience teaching in online format and hybrid format with multiple and varied platforms
Adobe Creative Cloud – Adobe InDesign, Adobe Illustrator
Credentials
ATA Certified Spanish > English #528084

English (Native) <> Spanish (ACTFL Superior)

NYS WBE Certified
Other Services
Post-editing services
Desktop publishing
Testimonials from happy clients.
"Our company is a multimillion-dollar manufacturing corporation that requires comprehensive, precise technical and marketing literature for various audiences, including contractors, engineers, homebuilders, developers, distributors and manufacturer reps. We have been working with True Translations since 2015 for Spanish translations on everything from technical documents, such as manuals, specifications and submittals, to marketing pieces, such as brochures, sell sheets and product guides. Claire offers a unique dual role as both an accurate translator and a savvy technical editor who is highly well-versed in the areas of plumbing and HVAC. Her attention to detail coupled with her responsiveness and reliability help us to accurately meet deadlines on every project she completes for us. She is a resource we can always count on for any project, big or small, and we are very lucky to have her as our translation partner for our ever-growing business."
-Kim Bliss, Technical Communications Manager, Uponor 
"For many years, we have offered Spanish-language versions of some of our most popular public information materials. However, when we discovered that the Spanish version of one of our most popular booklets was in dire need of updating in order to correspond with the updated English version, we found ourselves with no good translation options. It was then that one of my friends at the New York State Bar Association extolled the work of Claire Ziamandanis. I contacted Claire by e-mail and quickly discovered that she was not only willing to assist us, but to do so in a very timely and affordable manner. Throughout the translation process, she asked insightful questions about the precise meaning of wording in the English version of our booklet in order to accurately convey the same meaning in Spanish – indicative of her commitment to a job well done. She was tenacious in working to overcome challenges posed by some portions of the booklet produced using two different programs. Despite this, the project was completed in a far shorter period that I could have imagined, resulting in The Missouri Bar being able to more readily provide this valuable document to those who need it. Claire is a consummate professional who is committed to excellence, but is also very accommodating and gracious in her interactions with clients. I would not hesitate to call on her again – and I'm confident that we will!"
-Gary Toohey, Director of Communications, The Missouri Bar
This is why you should hire me for your project.
Proven results with over two decades of experience
Expertise with Neutral US Spanish
Native speaker of English with superior writing skills
Culturally appropriate translations and transcreations
Superior proofreading skills